Cohort 1 Enrollment ends in:
#1 reason why you get views
"Thumbnails & Titles" is the answer to almost every question you have about YouTube:
Want to blow up a band new channel? Thumbnails & titles!
Want more subscribers? Thumbnails & titles!

Are your views going down? Thumbnails & titles!

Want more views? Thumbnails & titles!
Want to earn a full-time income from YouTube? Thumbnails & titles!
Want to become the next Mr. Beast? Thumbnails & titles!

Enter your bullet points here..
Access to all of this, for just
Now, ONLY the first cohort
Total payment

1

x

Video training: YouTube Thumbnail Secrets

$299

-

+
All prices in USD
Make payment safely with our secure checkout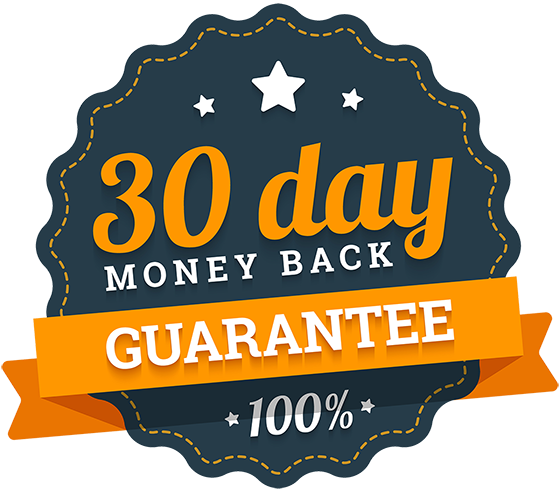 What is in the Thumbnail Secrets program?

The following modules and lessons are in the program:
1. Start here
1.1 welcome
1.2 how this training works
1.3 How thumbnails help to get views
1.4 good and bad clickbait

2. Getting the click
2.1 Stages
2.2 video ideas
2.3 basics
2.4 what works
2.5 advanced thumbnail strategies
3. Design principles
3.1 faces
3.2 texts and fonts
3.3 types of thumbnails

4. Designing the thumbnail
4.1 editing tips
4.2 editing faces
4.3 Steps to make a thumbnail
4.4 viability tests
4.5 examples

5. Bonus
5.1 The process of the click
5.2 collecting thumbnails

This training is about the principles of clickable thumbnails, rather than specific software like Photoshop.
These principles apply to all types of YouTube channels.
Even though you decide to outsource making your thumbnails, these principles still apply.
The creator needs to worry about the clickability (this training), the thumbnail maker about the technical details of making it pretty.



Frequently Asked Questions

Is this program self-paced?

Yes, you can follow along in your own tempo

What kind of time commitment should I expect?

The training contains about 2-3 hours of video.
It takes about 4 hours to complete the training.

What kind of time commitment should I expect?

Is this training for everyone?

The Thumbnail training is for both beginners and advanced creators.

What makes this program better than others?

This is a program that I developed and perfected since 2020 by working with my coaching clients.
I've developed and tested methods that have gotten my clients results.
In addition, you can get access to your own success coach (optional) and invaluable Discord community (included). This is the BEST YouTube program out there, period.

I will be sad to see you go, but you can request a refund via the support page on my website: https://www.socialvideoplaza.com/contact-us

After checking out, you will get a link to the training environment.
You need to create an account (username and password) to get access.
Invitation link to the community is included in the first module.
Personal coaching scheduling link is included as a separate course.

What software/hardware do I need for this training

It helps to be familiar with photo editing software like Photoshop, Affinity Photo, Gimp or Canva.

A desktop computer or laptop (Windows or Mac) is very useful to follow along.

If you want to record your own videos, a webcam or a mobile phone camera will suffice.


Do I need to buy additional tools?

In which languages is the training available
Hi, I'm Dexxter Clark and I'm the author of this YouTube program.

Since I was a child I was always filming with my parents camera, I was camera man for every vacation.
I wanted to be on television, make movies and become an actor.
I worked at the local television station as station manager.
In this role I've written, developed, presented, edited and published many productions on YouTube and TV since 2010.
The most logical step was to start a personal channel.
That's what I did, in January 2017 I started a YouTube channel about DJing.
My phone was my camera and I filmed my every day life and called it a vlog, but nobody watched it… I was frustrated.
However, not-getting-views was probably the best thing that ever happened to me.
Because I started testing and studying YouTube day in and day out.

I wrote a book about my findings in 2019 and started coaching YouTube creators in 2020.
By working with my clients I developed a method that I teach you in this program.


What clients said about the training
Really looking forward to starting the thumbnail training this week!

I've been delayed with my 9-5, but finally ready to start with my first few videos and I know this will be a huge help with thumbnails (they've been overwhelming me a bit as a non-graphic designer).
Thanks for putting it together @dexxterclark

[ORIGINAL IN DUTCH]
Hoi Dexxter,
Wat een geweldige training heb je gemaakt!
Echt heel erg goed en ook mooie voorbeelden!
[TRANSLATED INTO ENGLISH]
Hi Dexxter,
What a great training you've made!
Really good and also good examples!
Great thumbnail training, I enjoyed it, thank you!

I just bought Dexxter's course and I'm super excited to get going.
He's already inspired me to level up my thumbnail game and the content provided so far has been new and refreshing.
So many YouTube coaches teach old methods that don't do anything for my channel in 2022.
Grateful for the new and fresh knowledge!

Watched about half the course so far Dexxter, and even though I know most of the info (because I've been on YouTube for 6 years now, learning seriously for 2), it's brilliant!
I think anyone getting into it, or even existing channels will benefit greatly from it!

I'm from Brazil, and after 20 years of digital mkt (mainly webdesign, affiliate, ecommerce & dropshipping)
I have decided to start my own channel on YT due a very good experience with only one video-review that makes me some good money last year (selling toonly, an explainer video app)

So I'm starting a tech review channel, and I want to learn how to grow right and as faster as possible.
I believe the Dexxter course is the best way to do it.

I can tell since day 1 that Dexxter knows his craft and has an outstanding amount of knowledge on how YouTube works.

As a beginner I have understood so many things that otherwise I might have not been able to learn on my own.

You can see that he actually cares about our improvement and is not a snake oil salesman as I have seen from other renowned youtubers.

Overall I´m grateful to have stumble upon this course because even though I still have a long way ahead of me, I can be assured to have one of the best professionals to accompany me through my journey.

Iris bought: Bootcamp, Viral Strategy and Thumbnail Secrets training

Susan bought: The Bootcamp, Viral Strategy, Thumbnail training and consults
Noud bought: Thumbnail secrets training (Dutch spoken video)



Results with the Thumbnail Secrets program
Some of the results of me and my students:
Results on brand new channels
First-time creator, new channel, 2nd video:
The 4th video on a new channel:
The 3rd video on a new channel:
Even new channels can get subscribers with only 6 videos
This is your chance to get the results like this